Maintained by PACOU Berlin, Germany
Discography of my "LL Records" (1998-2001) and "Cache Records"

(C)+(P) 1998-2017 LL Records & Cache Records, Copyright control.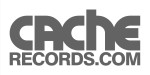 The labels releases are now exclusively available here directly !
Email me at pacou"@"pacou.de for ordering.
If You want to order copies of these records, email me, but be aware that You also have to pay for the shipping costs of the package.
These records are brand new copies, not used.

shipping to European countries is 5-9 Euro, within Germany 4 Euro
Cat.
No

Artist

Price
Euro
LL 001
---sold out---
-
LL 002
Agent cooper + Roger 23 - Testcard EP
4
LL 003
Pacou - Sound of thought
4
LL 004
agent cooper - raw breaks
4
LL 005
Echoplex - Searchin'
4
LL 006
Tollstoi - Jam
4
LL 007
Christian Bloch - Paradigm
4
LL 008
Echoplex - Divisible -limited quantity-
4
LL 009
Digital PrinceZZ - Press The Button 1
4
LL 010
Jeroen - No Input/ Bits
4
LL 011
IMAX - Radar
4
CACHE 001
Pacou - Solid Ground
4
CACHE 002
Robert Armani - Acid Trax
4
CACHE 003
Sebastian Kramer - Sunwarriors
4
CACHE 004
Orlando Voorn - Planet Ultra (clear vinyl)
sold out
CACHE 005
Pacou - 10 Years On (green vinyl)
sold out
CACHE 006
Pacou - Sound Device (red vinyl)
6
CACHE 007
Mike Huckaby & Pacou - Sessions (orange vinyl)
6
CACHE 008
Jeroen - Retrospect (grey vinyl)
sold out
CACHE 009
Deepchord & Mike Huckaby - Detroit Remixes (green vinyl)
6
CACHE 010
Pacou - Tangent (clear vinyl)
6
CACHE 011
MLZ & Pacou - Remixes (red vinyl)
6
CACHE 012
Pacou - Abstract (black vinyl)
4
CACHE 013
Shawn Rudiman - Sanctuary:3575 (black vinyl)
4
Catalogue
| | | | | |
| --- | --- | --- | --- | --- |
| Cat No. | Project | Picture | Audio | access detailed information |
| LL 001 | Various Artists - untitled, produced by agent cooper, NAB, imap, released Sept. 1998 | | mp3 | (sold out) |
| LL 002 | agent cooper + thee come organization - Testcard EP, produced by agent cooper, Roger 23, released ca. Mar. 1999 | | mp3 | co-prod. with Roger 23 |
| LL 003 | Pacou - Sound of thought, produced by Pacou, released ca. Dec. 1998 | | mp3 | making of a concept |
| LL 004 | agent cooper - raw breaks, reproduced and updated by agent cooper, released May 2000 | | mp3 | |
| LL 005 | Echoplex - Searchin` , produced by Echoplex, released July 2000 | | mp3 | |
| LL 006 | Tollstoi - Jam /El ritmo me gusta, produced by Tollstoi, released Sept. 2000 | | mp3 | Tollstoi |
| LL 007 | Christian Bloch - Paradigm, by C. Bloch, released Nov. 2000 | | mp3 | Christian Bloch |
| LL 008 | Echoplex - Divisible, produced by Echoplex, released Feb. 2001 | | mp3 | |
| LL 009 | Digital PrinceZZ - Constitution of Sound, produced by Echoplex, released Apr. 2001 | | mp3 | |
| LL 010 | Jeroen - Bits, released July 2001 | | mp3 | |
| LL 011 | IMAX - DeepChord tracks, released August 2001 | | mp3 | |